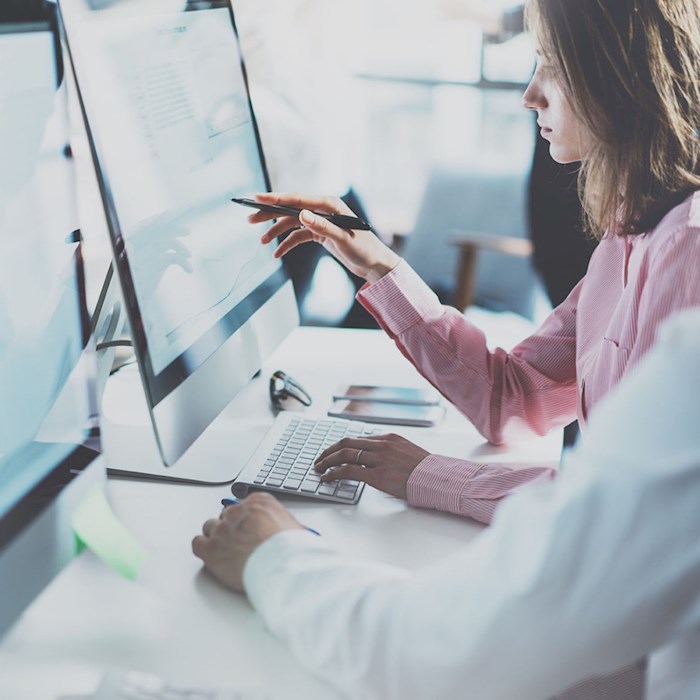 The cloud computing concept and its applications are already widespread in the business environment..
Sendys offers cloud services in different models and hybrid models.
If you think of a cloud project to bring facilities and optimize the routine of your business, Sendys is the ideal business partner. Specializing in cloud computing and a team of developers who have technological know-how, we offer everything your business needs for a successful cloud project

IaaS - Infrastructure as a service

The IaaS model is where the server infrastructure is contracted as a service, to host one or more applications. This infrastructure is usually provided by a data center and the servers are virtual and the client pays for their use. The customer hires hardware capability - storage, memory, processing - as a service. This way, you can control and manage virtual machines, applications, stored files, etc.
The cloud can be public or private, depending on whether it is in shared resources on the Internet or in a private structure within the company's servers.
IaaS main features:
Infrastructure contracted as a service;
Variable cost according to use, or defined in advance by contract;
SaaS – Software as a Service
It is one of the most used models today, following the traditional models. The applications are available in the cloud and the advantage is to facilitate access to the users, it can be accessed via browser or even an app.

Advantage of having the SaaS model:

Easy access for small and medium businesses;
Facilities in the implementation process;
Reduced licensing costs;
Update processes are provided by the supplier.
SaaS main features:
Access to the application via internet; 
Centralized application management;
Application updates or patches transparently to the user;
The end of the licenses payment and use of "pay-per-use".