SENDYS GROUP Chairman on the TVI24 Newscast - GDPR
Fernando Amaral talks about the General Data Protection Regulation (GDPR) and the European Data Protection Day, in the newscast of TVI24.
27.01.2018
TVI24

em 27.01.2018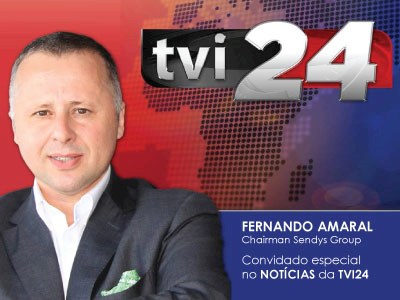 On January 28, the European Day of Data Protection is celebrated. Fernando Amaral, CEO and Chairman of Sendys Group, was a special guest of 'Noticias' (name of the newscast) on TVI24 (portuguese television channel) to comment this issue and what this day means.
It is more than a celebration, it is an alert to sensitize citizens and public and private entities to the importance of the protection of personal data, in particular by providing information on the rights and good practices in this area.
On this date, governments, parliaments, national data protection agencies and other entities carry out awareness-raising activities on the rights to protection and privacy of personal data all over the world.
The reform of the data protection rules was finalized in April 2016 (declaration) and the new rules will be applied from May 2018 - General Data Protection Regulation (GDPR).
WATCH NOW